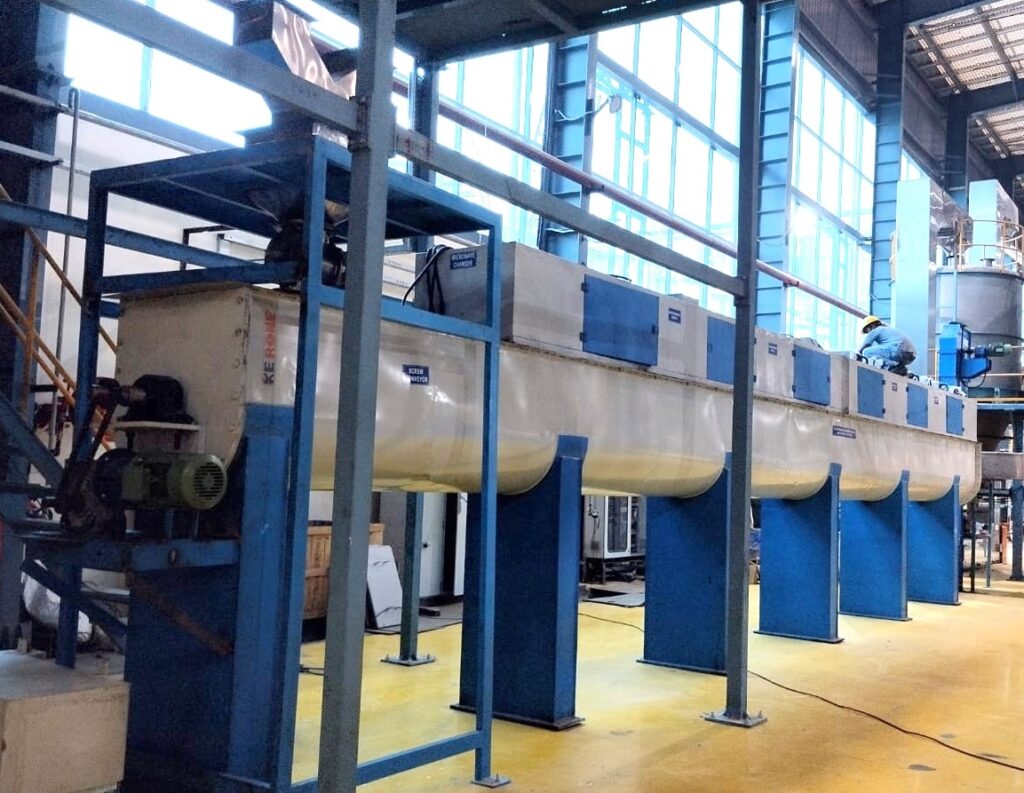 Rotary dryer Roaster is a continuous multi-zone convection system that has best drying/roasting in a mild and sanitary manner. First-in, first-out production and even heating with a sensible, step-spiral, and flighted drum design achieves uniform drying and roasting.
Energy-efficient, product-focused heating maximizes heat transfer and reduces heat loss with heated air that's focused solely into the product bed and nowhere else. Positive temperature control offers unmatched product uniformity because the dryer/roaster automatically regulates its own internal temperature. A variety of product characteristics is feasible by utilizing multiple processing zones.
Ideal Applications:
Nuts and dough-coated nuts
Seeds
Jerky
Meat chips and protein-based snacks
Pet treats
Pellet snacks
Pork rinds
Satisfy a diverse and demanding consumer palette with a range of product characteristics created possible by a customizable array of distinctive processing zones that severally control temperature and air flow. Maximize heat transfer and reduce heat loss with heated air that is focused into the product bed and nowhere else.
The Rotary Dryer Roaster (RDR) from Heat and Control is designed to provide snack food operators with a complete end-to-end solution for the dry roasting of nut and seed products.
The RDR multizone convection dryer/roaster system uses the latest technological advances in dry roasting so food processors can continuously process high volumes of snack foods, such as nuts, seeds and protein/meat-based snacks.
The unit provides operators with complete control to dry or roast in a continuous, gentle and sanitary manner with optimal quality and uniform results.
Along with nut products, the RDR is also suitable for applications such as the drying of meats and poultry to create jerky and meat chips, as well as drying pet products to create food and treats.
Kerone provides a whole vary of snack line capabilities for seasoned and coated nut snacks, as well as frying, dryer/roasting, seasoning, coating, conveying, weighing, packaging, case packing, examination and controls.
The Rotary Dryer Roaster is meant to supply high volume processing of various product whereas ensuring uniform results.
Target Applications
Dry roasting of nuts and seeds, including dough coated styles
Drying of meat and poultry to create products such as jerky and meat chips
Drying of pet products to create food and treats
With thousands of food processing applications worldwide and testing centers to support your needs, Kerone will bring information, experience, and technology to your next project.
We at KERONE have a team of experts to help you with your need for Rotary Dryer Roaster for Continuous Drying in various products range from our wide experience.