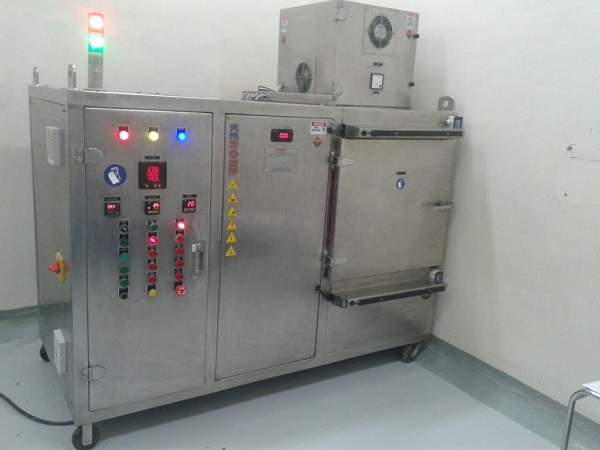 Drying plays vital role of life saver to many industrial process then how it cannot be mentioned for the industry which help many living things to save their life and keep them healthy. Yes, you got it right, in this article I will try to jot down the role and importance of drying as process in pharmaceutical industries.  All lifesaving drugs processed in the pharmaceutical industries needs to go through multiple drying stages as the any microbial infection, thermal decomposition, contamination or unremoved organic solvent may damage the quality of product, this might result in fatal effect on the life of consumer. This industry is very quality intensive industry hence all the process equipment and dyers required must be of high quality and meet the industry standard.
At Kerone, we are having immense experience in handling such need for such high quality and precise processing industries, with our custom designed and built dryers and process equipment.
Pharmaceutical dryers should be of high standard and sophisticated with varying temperature range and types of either batch or continuous type. Basically there are three subsequent stages in non-liquid drugs 1) Synthesis of intermediate products 2) Final synthesis 3) drug dosage forms and these stages require drying and/or preheating before or after the process.  
Substances dried in pharmaceutical industries are classified in three groups: 1) Granular material 2) Pastelike Material 3) Solution and suspensions. Special type of dryer is required for drying of these type of material hence it becomes very critical to identify the type of material first and then the type of dryer required for it. Selecting appropriate dryer is necessary for the success of process, below is the small classification:
Granular Material: Convective dryers of variant tray, ban, fluid bed, flash, or any other custom design dryers. Also, vacuum dryers and paddle dryers are too suitable.
Pastelike Material: Tray dryer, band dryers, spin-flash dryer and spray dryers are suitable.
Solution and suspensions: Freeze-dried 
Further selection of dryer is based on following components:
Size of Particle
Thermal Property
Heat sensitivity
Moisture contains
Absorption rate
Sorptive properties and etc.